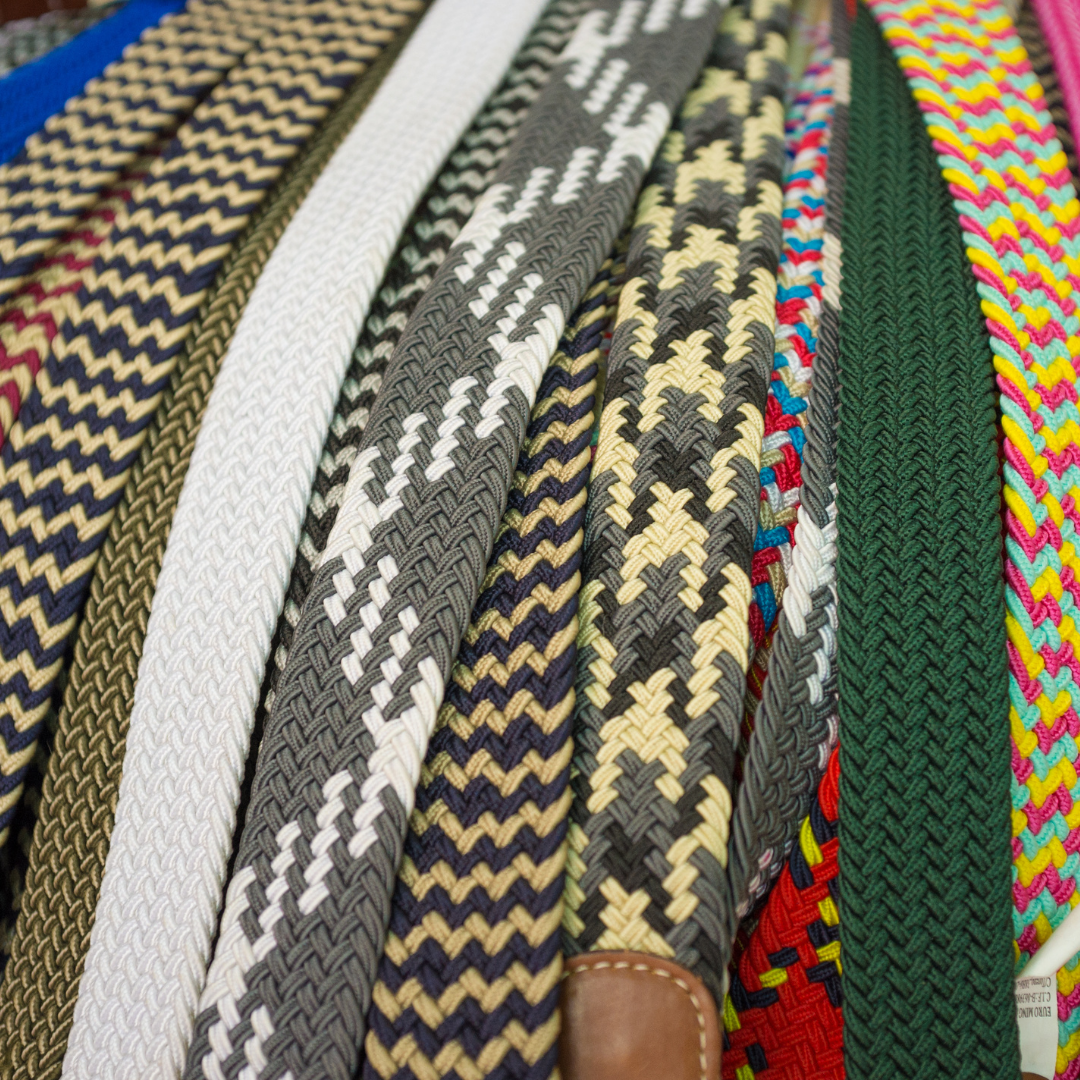 As an avid golfer, I watch a fair bit of golf on TV especially in the middle of Winter. I am always inspired by watching the best players in the world, golf their ball around magnificent golf courses. And, I am not alone in following this group; last year 9.5 million viewers tuned into the final round of the Masters tournament. I suppose what I am saying is that the professional men and women golfers have a huge ability to influence.
This influence isn't restricted to their golf skills but also their latest fashion/performance attire. Golfers, like all other athletes, know that looking good and feeling good helps them to play their best. Recently, I have found myself distracted by their golfing performance and more focused on the belts these professionals choose to wear. Why? — I hear you ask!
As someone who is passionate about tackling biodiversity loss, I am concerned to see how many belts, made from endangered and exotic species, golfers are wearing. The belt is probably the one and only accessory that golfers get to choose themselves with all the sponsors they need to satisfy. I did see plenty of woven and braided belts, however, as an animal conservationist and a passionate golfer, I was disappointed to see so many players still wearing belts made from crocodile, alligator, python, lizard and ostrich.
My conservation work, for Active for Animals, means that I have a greater understanding of the suffering and mistreatment these animals go through to give up their lives so people can wear a fancy belt, watchband, purses, bags or shoes. In addition to the animal welfare concerns, what I am also shocked about is the lack of transparency in the supply chain. As someone who has spent most of my career in the tech industry, I know how easy it is to track and monitor information. From a transparency perspective, the supply chain for the trade in exotic and endangered species is set back in the pre-digital world.
Designer brands produce expensive fashionable products on the back of animal suffering and with no real scrutiny. If you are interested in learning more and going deeper, please take a moment to watch this powerful and educational video.
It is time for more people, including athletes, to reflect on how wildlife is used to create the clothing accessories we wear. This is why Active for Animals has joined forces with other conservation charities to bring you World Games For Wildlife. From Kangaroos aren't shoes to the exotic leather belts seen on the golf course, it is time to reflect on whether this is ethical, or even necessary, in a modern world. Finally, let's remember that we are now into the third year of a pandemic, zoonotic in origin, triggered because the line between humans and exotic animals has long been breached for trade.
You can make a difference.  Using animals for clothing or accessories is a dying business as more companies and consumers realize the suffering and unethical treatment animals experience.  So no matter your sport, you can do your part by always opting for stylish, ethical, sustainable and even recycled fabric.