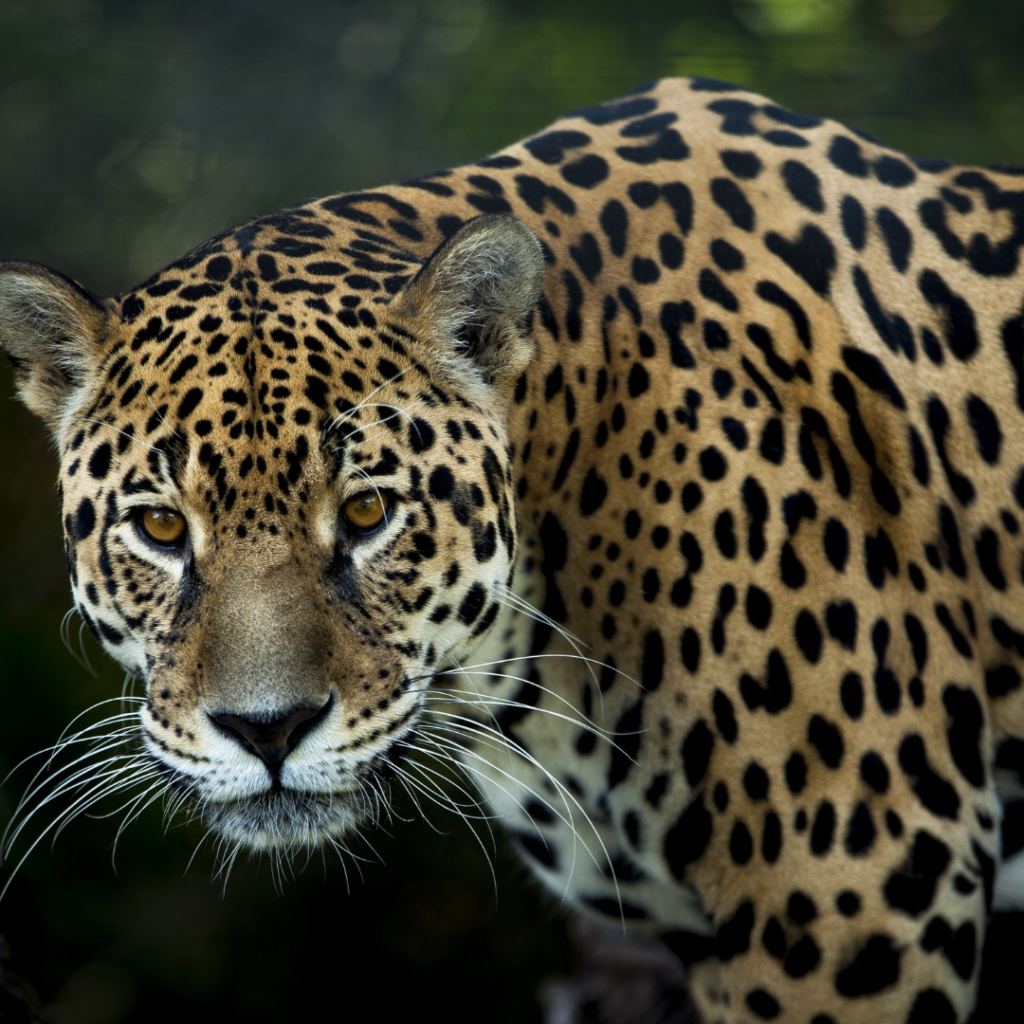 This weekend marks the divisional round playoff games in the NFL and each game will be watched by an average of over 30 million viewers.  Almost double the amount of a regular season game.  The Jacksonville Jaguars visit the Kansas City Chiefs.  With so much visibility on the game, it is an ideal time to highlight rarely discussed information about the Jacksonville Jaguar mascot: namely the real living Jaguars, Panthera onca .  In real life they are big beautiful animals.  They symbolize speed, quickness and strength.  Unfortunately, they also represent an endangered species of the big cat family who is struggling to survive.  Please take a moment to learn about these majestic animals and find out what you can do to help them. 
Why Jaguars need our help:
Wildlife traffickers in Mexico are taking advantage of the large-scale, unregulated digital marketplace provided by social media platforms, placing some of the regions' endangered species, including the Jaguar, in even greater peril. While there are physical markets in Mexico that are already known for their trade in exotic animals, the use of social media has triggered an expansion of wildlife trafficking. Vendors are able to earn high profits while running a low risk of punishment when trading online, according to this November 2022 Insight Crime article: https://insightcrime.org/news/wildlife-trafficking-mexico-criminals-digital/.  At the same time that wildlife traffickers have increased their use of these platforms, the country's Federal Attorney for Environmental Protection, the agency in charge of protecting wildlife, has had its resources cut. It no longer has an effective internet research division. This agency used to investigate several physical markets in Mexico City, but all of this was abandoned with the arrival of the current administration, who cut the budget for the entire environmental sector.
The U.S. is a key destination for South Americas' wildlife and we not only must take more responsibility because it is social network companies such as Meta, the parent company of Facebook and Instagram, who the article singles out as needing to do a better job of preventing species trafficking but also because in 2021 Mexico ranked second, after Canada, among all U.S. trading partners. Total U.S. merchandise trade with Mexico amounted to $661.1 billion in 2021. As of December 2022, the U.S. and Mexico are celebrating 200 years of bilateral relations. Over these two hundred years, our nations have developed rich diplomatic and cultural ties where agriculture and trade considerations feature a prominent role. So now we also need tackling biodiversity loss to also feature in these diplomatic relations: https://www.usda.gov/media/blog/2023/01/19/200-years-bilateral-relations-mexico-protecting-agricultural-resources-plant.  If this doesn't become a part of the discussion, South America will be continue to be drained of its endangered species for both the legal and illegal trade into the U.S. and beyond. The Jaguar is the 'canary in the coal mine' showing what is to come.
Active for Animals is asking all NFL fans, and in particular the Jacksonville Jaguars, to remember the plight of this magnificent big cat as we head into the game on Saturday. Jaguars once populated North America, from the Carolinas to California, and somewhere in southern Arizona's Chiricahua mountains roams the last known jaguar in the U.S., a male known as Sombra. The last known female jaguar in the U.S. was shot in 1963.
What you can do to help:
As you enjoy the game, spare a thought for Jacksonville's mascot and what you can do to ensure this elusive cat, known for its speed and strength, is protected. – Sign up or make a donation to My Wildlife Challenge.
Jaguar facts:
America's Big Cat.  There are tigers in Asia and there are lions in Africa, but the Americas have the jaguar. Hunting, agricultural development and urban expansion throughout the 20th century led to mass population declines.
Dropping population. It is difficult to provide an accurate estimate as to the number of Jaguars in the world. An internet search will give you a range from 8,000 to 173,000.  We do know the numbers are decreasing and most of these big cats are found in the Amazon rainforest and the Pantanal, the largest tropical wetland. Most of them are found in Brazil – it may hold around half of the estimated wild numbers.
Jaguars are BIG.  They are the largest of South America's big cats and the third largest cats in the world.  Adult jaguars can weigh up to 350 pounds and are between 4 to 8 feet long. Jaguars are an apex predator, meaning there is nothing in their habitat that preys on them, they are also keystone species in that they help keep prey populations at a balanced level.
Origins of the name: The name jaguar comes from the Native American word yaguar, which means 'he who kills with one leap'. 
Lifespan. They can live to be 12 to 15 years old in the wild.
Why are jaguars important to the ecosystem? Jaguars play an important role in maintaining the structure and function of the ecosystems they inhabit. As top predators, they help to keep a balance in the food chain where they live, playing an important role in controlling the populations of other species and promoting healthy ecosystems.
Other ways to help Jaguars:
If being a part of My Wildlife Challenge is not your thing, here is something else you can do. 
Help keep Jaguar re-wilding on the agenda in the U.S. : https://www.theguardian.com/environment/2022/dec/28/jaguar-return-us-america-new-mexico-arizona-rewilding. Jaguars could return to the US southwest but only if they have pathways to move north. 
Raise your voice. Write Letters.  Letters are a powerful way to get your message to the right person. In this case, write a note to the owner of the Jaguars and tell him protecting the Jaguar's habitat is important to you.  Ask him to consider adding Jaguar conservation programs to their Jaguar Foundation to help their real mascot.
Mr. Shahid Khan
Jacksonville Jaguars
One Everbank Field Dr
Jacksonville, FL 32202
Subscribe to Active for Animals News to find out more ways you can help.
Enjoy The Game!  Go Jaguars!!!